Fuel Your Curiosity
Regardless of how many miles you've put into your career, there's always more to learn. Here is a list of books that I recommend that you consider reading. I've provided links that take you directly to Amazon.com where you can obtain more details about any of these resources.

Be Your Own Brand: Achieve More of What You Want by Being More of Who You Are, Karl D. Speak and David McNally

The Brand Mapping Strategy: Design, Build, and Accelerate Your Brand, Karen Leland

The Physics of Brand, Aaron Keller, Renee Marino, Dan Wallace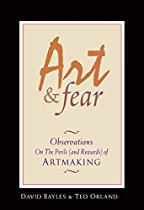 Art and Fear. Observations on the Perils and Rewards of Artmaking, David Bayles and Ted Orland
Born for This, Chris Guillebeau
Choose Yourself, James Altucher

Designing Your Life: How to Build a Well-Lived, Joyful Life, Bill Burnett and Dave Evans
Drive, Daniel H. Pink

Essentialism, Greg McKeown
Fit Matters: How to Love Your Job, Moe Carrick and Cammie Dunaway
Flow: The Psychology of Optimal Experience, Mihaly Csikszentmihalyi

Give and Take: Why Helping Others Drives Our Success, Adam Grant
How Full is Your Bucket? Positive Strategies for Work and Life, Tom Rath and Donald O. Clifton, Ph.D.

How to Solve It: A New Aspect of Mathematical Method, G. Polya

Lean In: Women, Work and The Will to Lead, Sheryl Sandberg
Life Reimagined. Discovering Your New Life Possibilities, Richard J. Leider and Alan M. Webber

Mastery, Robert Greene

Reinventing You, Dorie Clark

The Magic of Thinking Big, David J. Schwartz, Ph.D.

The Magic Lamp: Goal Setting for People Who Hate Setting Goals, Keith Ellis
The Motivation Manifesto, Brendon Burchard
The Power of Purpose, Richard Leider
The Purpose Effect, Dan Pontefract

Strength Finders 2.0, Tom Rath

  Think and Grow Rich, Napoleon Hill

Thinking, Fast and Slow, Daniel Kahneman
The Tipping Point: How Little Things Can Make a Big Difference, Malcolm Gladwell

The Undefeated Mind: On the Science of Constructing an Indestructible Self, Alex Lickerman, M.D.

It's Not How Good You Are, It's How Good You Want to Be, Paul Arden

Where Good Ideas Come From, Steven Johnson
The Art of the Start 2.0, Guy Kawasaki
Elon Musk: Tesla, SpaceX, and the Quest for a Fantastic Future, Ashlee Vance

The Lean Startup: How Today's Entrepreneurs Use Continuous Innovation to Create Radically Successful Businesses, Eric Ries

Traction, Gino Wickman

Foresight 20/20, Jack Uldrich

Future Shock, Alvin Toffler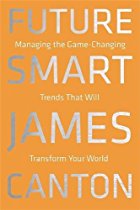 Future Smart. Managing the Game-Changing Trends That Will Transform Your World, James Canton

The Inevitable: Understanding the 12 Technological Forces that will Share our Future, Kevin Kelly

Only Humans Need Apply: Winners and Losers in the Age of Smart Machines, Thomas H. Davenport and Julia Kirby

The Singularity is Near: When Humans Transcend Biology, Ray Kurzweil
Thank You for Being Late, Thomas L. Friedma
Think Like a Futurist: Know What Changes, What Doesn't, and What's Next, Cecily Sommers
Whiplash: How to Survive Our Faster Future, Joi Ito and Jeff Howe

Younger Next Year, Chris Crowley
Innovation: The Five Disciplines for Creating What Customers Want, Curtis R. Carlson and William W. Wilmot

Originals: How Non-Conformists Move the World, Adam Grant
The Innovator's Dilemma, Clayton M. Christensen

Freakonomics, Steven D. Levitt and Stephen J. Dubner

The Pursuit of Wow!, Tom Peters

Words Without Music, Philip Glass

The Trust Edge, David Horsager
Good People: The Only Leadership Decision That Really Matters, Anthony Than

Influence: The Psychology of Persuasion, Revised Edition,
Robert B. Cialdini

Optimize: How to Attract and Engage More Customers by Integrating SEO, Social Media and Content Marketing, Lee Odden

The Content Strategy Toolkit: Methods, Guidelines and Templates for Getting Content Right, Meghan Casey

The Cluetrain Manifesto: The End of Business as Usual, Rick Levine, Christopher Locke, Doc Searls, David Weinberger
Superconsumers: A Simple, Speedy, and Sustainable Path to Superior Growth, Eddie Yoon
Fear, Thich Nhat Hanh
The Miracle of Mindfulness, Thich Nhat Hanh

The Art of Learning: An Inner Journey to Optimal Performance, Josh Waitzkin

Zen and the Art of Motorcycle Maintenance: An Inquiry Into Values, Robert Pirsig

Endless Referrals: Network Your Everyday Contacts into Sales, Bob Burg
Fanatical Prospecting, Jeb Blount

Go-Givers Sell More, Bob Burg and John David Mann

Never Eat Alone (and other secrets to success, one relationship at a time), Keith Ferrazzi
The Greatest Salesman in the World, Og Mandino

The Power Formula for LinkedIn Success, Wayne Breitbarth
The Referral Engine, John Jantsch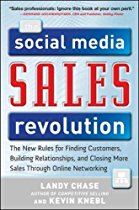 The Social Media Sales Revolution, Landy Chase and Kevin Knebl
To Sell is Human, Daniel H. Pink

Three Steps to Yes: The Gentle Art of Getting Your Way, Gene Bedell