This blog is about the intersection between branding, creativity, ideation, change, foresight, and careers. I share ideas, trends and innovations that will help you advance your career and lead to a more rich and rewarding life. If you read something on this blog that hits you between the eyes, please let me know. If you have an idea for a story that you think others would benefit, don't hesitate to contact me at [email protected] to share your thoughts.
About Me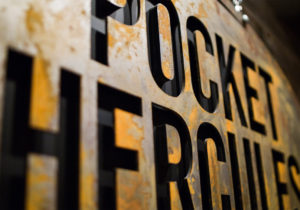 I am vice president of public relations and branded content with Pocket Hercules, a Minneapolis-based advertising, public relations, digital, and branding firm. I have more than 30 years experience in developing and implementing strategies that fuel marketing momentum for my clients.
Industry Experience/Clients
I have worked with a wide range of clients including pre-IPO start-ups, non-profits, government agencies, and well-known B2B and B2C brands, such as Tracker Boats, Thomson Reuters, Delta Dental of Minnesota, Amana appliances, Volvo Trucks, Mack Trucks, GMAC, and Emerson Processing (previously Fisher-Rosemount), FedEx, Viracon, Yellow Jacket, and many others. I am currently representing brands such as: Rapala, Ulteig, L&M Radiator, Viracon, Harmon, Apogee, Irish Setter, Toro, and the Construction Careers Foundation.
Previous Experience
Prior to joining Pocket Hercules in 2008, I led the corporate communications team for GMAC ResCap, a division of GMAC Financial Services, and I served as director of marketing for the law firm Oppenheimer Wolff & Donnelly. I worked for ten years with Carmichael Lynch Spong (now Carmichael Lynch Relate), serving as partner/director of media relations. My work experience also included stints at other agencies, including Colle & McVoy (now Exponent Public Relations) and Bozell & Jacobs.
Connecting Communications and Creativity with Foresight
In addition to being a communications/branding/marketing professional, I also leverage my passion for foresight into everything I do. I am currently enrolled in the M.S. degree in foresight program at the University of Houston. I also am a member of the Association of Professional Futurists (APF) where I serve as editor of the association's quarterly magazine, Compass, which is one of the leading media outlets for professional futurists worldwide.
I strongly believe that public relations and communications professionals need to embrace a futures mindset to better help the organizations they represent navigate the growing number of technological, social, political and economic issues facing our world.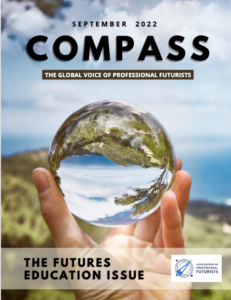 Award-Winning Work; Commitment to Communications Industry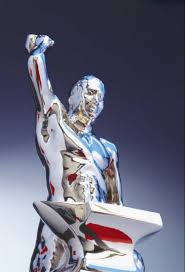 Over the course of my career, my work has been honored with more than 50 statewide and national awards. These awards include three PRSA Silver Anvils, the public relations profession's highest honor, several PRSA Bronze Anvils, PRSA Minnesota's Best-of-Show, and the OAAA's Out-of-Home Media Plan of the Year.
I'm an accredited (APR) member of the Public Relations Society of America (PRSA), a member of PRSA's College of Fellows, and have served as president of the Minnesota Chapter of PRSA (2001), which has more than 500 members.
I also am a member of the International Association of Business Communicators (IABC) and the Outdoor Writer's Association of America (OWAA). And I have spoken at the Canadian Public Relations Society (CPRS) national conference.
Writing and Speaking
I am a frequent contributor to Strategies and Tactics, the monthly publication for members of PRSA, as well as Forbes.com, Career Relaunch, and Vunela. I've also written for a number of regional publications on topics such as business startups, industry trends, and travel. I've had feature articles published by: Chief Content Officer, Minnesota Business, Ventures, Artful Living, and Mpls.-St. Paul magazines.
Community Involvement
I am a strong believer in giving back to my community. I currently serve on the board of directors for the Voyageurs Conservancy, a nonprofit organization that advocates for Voyageurs National Park.  I served as the senior warden (chairperson) for Saint Anne's Episcopal Church in Mendota Heights, Minn.  I have served on the board of directors for the  Episcopal House of Prayer, Collegeville, Minn., and St. Therese Senior Care, Services and Communities, New Hope, Minn. I have led several fundraising efforts for nonprofits, which have raised more than $2 million for capital and programming improvements.
Personal
I am married to Rebekah Dupont, Ph.D., director of STEM programs and associate mathematics professor at Augsburg College. We're proud parents of two awesome adult kids and three dogs.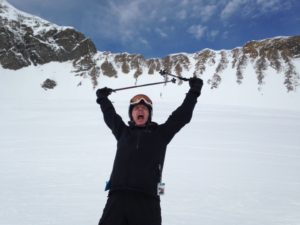 And for fun? I love freshwater and saltwater fishing, downhill skiing, road cycling, hiking and camping, and golf.