Trends to Watch in 2021 for Public Relations and Communications Professionals
By Stephen Dupont, APR
After the past year, many of us hoped to put 2020 to rest and move onto the next year as fast as possible.
Unfortunately, I'm afraid to say, 2020 may have been just the warm-up for another year of tumultuous change.
As evidence, I only need to point to the first week of this year in which:
Several thousand Trump supporters, incited by President Trump and other Republican leaders, stormed the U.S. Capitol building in an attempt to stop the certification of the 2020 presidential election results;
Despite the attack, Congress certified the election of President-elect Joe Biden and Vice President-elect Kamala Harris – but only after eight U.S. senators and 139 U.S. representatives objected on the grounds of election fraud;
Congressional leaders then called for removal of President Trump by either his resignation, impeachment, or through the use of the 25th Amendment;
Two Democratic candidates defeated their Republican incumbents for Georgia's U.S. Senate seats;
COVID-19 deaths reached more than 365,000 in the U.S. alone with more than 4,000 COVID-19 deaths recorded in one day – Jan. 7, 2020.
The Dow Jones Industrial Average, seeming to defy all sense of reality, closed at 31,097 on Jan. 8, 2020.
2020 will be hard to beat in terms of pain, suffering and just plain craziness. Lest we forget, in 2020 we witnessed the following events that seem like they happened ages ago, such as:
the impeachment of President Trump;
murder hornets;
the release of three UFO videos by the Pentagon (yes, that really happened!);
the discovery of water on the moon;
an international pandemic that has infected millions and killed hundreds of thousands;
the stock market crash in Spring (including the three worst point drops in U.S. history);
the Dow Jones Industrial Average breaking 30,000;
the death of George Floyd and subsequent protests; and
the death of U.S. Supreme Court justice Ruth Bader Ginsburg.
After all this tumult, how can you prepare for the year ahead?
I would suggest that you consider adopting a futurist mindset. While we cannot fully predict the future, we can envision possible futures, probable futures and the futures we desire. In considering those scenarios, we can take proactive steps to secure a future that we desire – whether that future is 30 days, 30 months or 30 years away.
As a first step, as you think about the year ahead, consider a range of futures, from worst-case events to extremely positive events. More than likely, we'll end up somewhere in between.
However, one thing important thing to consider in assessing 2021 trends: Don't assume things will occur just as they have in the past. Let's be real here: Did you ever expect to be living through an international pandemic and to witness a potential coup take place on the U.S. government?
Like I said, be ready and prepared for other possibilities, both good and bad.
To help you anticipate the year to come, here are several trends to watch, along with some suggested actions that you may want to consider:
Accountability, Healing and a Call for a New Civility – The attempted attack on Congress shook Americans to their core while the rest of the world watched in disbelief. As Congress and Federal law enforcement agencies seek accountability, look to newly elected Joe Biden and Kamala Harris to seek healing for our country and call for a new sense of cultural civility and civil discourse. As part of this process, watch for a second impeachment of President Trump as well as Congressional hearings to understand exactly what happened and who was involved in inciting the violence.
Action: In light of the events in Washington D.C., your organization should be prepared to publicly state where it stands on these matters. Does your organization condone the behavior of those who participated the insurrection? Does your organization support politicians who supported it? For example, Marriott International, the health insurer Blue Cross Blue Shield, bank holding company Commerce Bancshares and Citibank have all announced that they will stop donating to any member of Congress who objected to the certification of the Electoral College vote.
Former Republican party chair Michael Steele said companies are increasingly concerned that, if they contribute to Republicans, customers "now will associate me, my product and my brand with a party that has fomented and supported insurrection."
If ever there was a time to re-visit the values of your organization and to emphasize those values, this is it.
More Hard Times Ahead – At the time I'm writing this, more than 370,000 Americans have died from Covid-19 since February 2020, and until a vaccine can be fully administered by Summer 2021 there are estimates that as many as 500,000 in the U.S. alone will perish. With the incoming Biden-Harris Administration, we will witness a 180-degree change in how a new presidential administration talks about the virus, speaks with empathy for all that America has lost, and attempts to persuade Americans to wear masks while we patiently wait to be vaccinated. In addition, you will see a dramatic shift in the speed to vaccinate more Americans faster. In the meantime, watch for a large stimulus spending bill to provide financial relief to Americans and small businesses.
Action: Two things – do not let your organization let its guard down now! We are months away from the "herd immunity" achieved through the vaccination of millions of Americans. Keep instructing employees to follow proper safety precautions, such as wearing face masks, which are scientifically proven to reduce spread of the virus. Second – learn from this extreme event: it is predicted that, by the end of this decade, we may face yet another pandemic.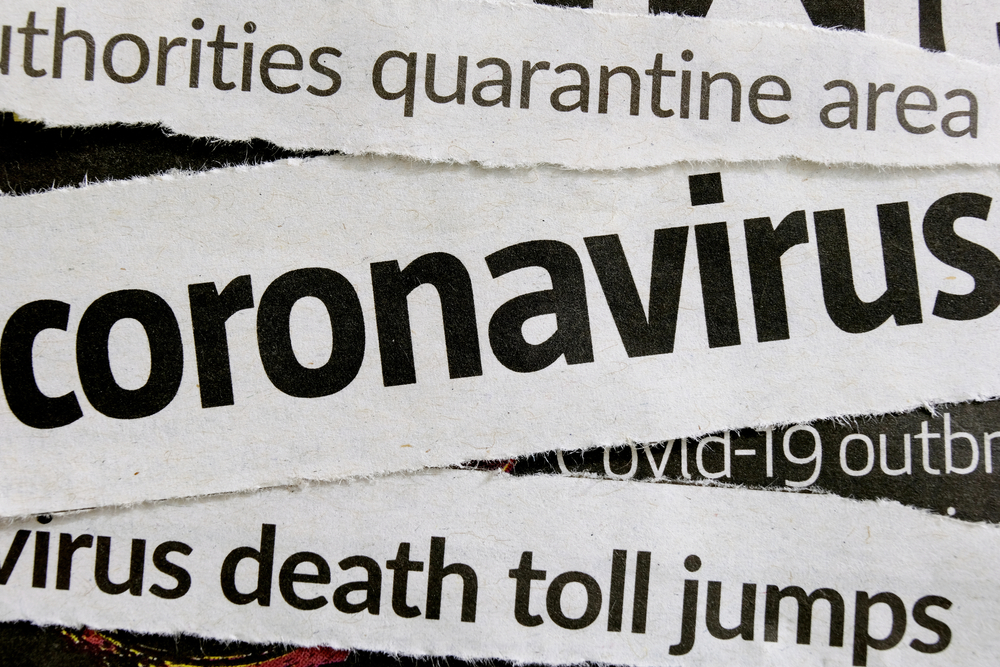 Vaccine Acceptance – Vaccinating the world from COVID-19 will be one of the greatest public health initiatives in our lifetimes. However, before that can start, you need to convince people to get vaccinated. After all, a vaccine won't stop the pandemic, only vaccinated people will. Fortunately, such acceptance appears to be increasing: In December, a Kaiser Family Foundation survey found that three- quarters of Americans would definitely or probably get the COVID-19 vaccine (U.S. News and World Report, Dec. 15, 2020). As Dr. Anthony Fauci was quoted in the Washington Post (Nov. 23, 2020): "75 percent of Americans need to be vaccinated for America to return to normal."
Action: For America's businesses to return to normal, their workers need to get vaccinated. Corporate communicators should be ready with communications that inspire workers to get vaccinated. Communicators should prepare to communicate a policy where employees will not be allowed back into a workplace until they've been vaccinated.
COVID Baby Bust – We won't know for sure until after Dec. 1, 2020 (nine months after the pandemic hit the U.S.), but experts forecast a COVID Baby Bust. As reported by Joe Pinsker in the Nov. 24, 2020 issue of The Atlantic, economists and sociologists predict a short-term decline (300,000 to 500,000 fewer births) nationwide as a result of health fears related to COVID-19 and the economic strain (mass unemployment) that COVID-19 is having on families. This will have an immediate impact on businesses (fewer maternity leaves, lower maternity sales) and in the long-term (five+ years) will lead to school closings.
Action: Depending upon your industry, a baby bust may be bad news. Consider bringing together leaders or communicators within your organization to analyze the immediate and long-term impact of a COVID-19 baby bust on your organization.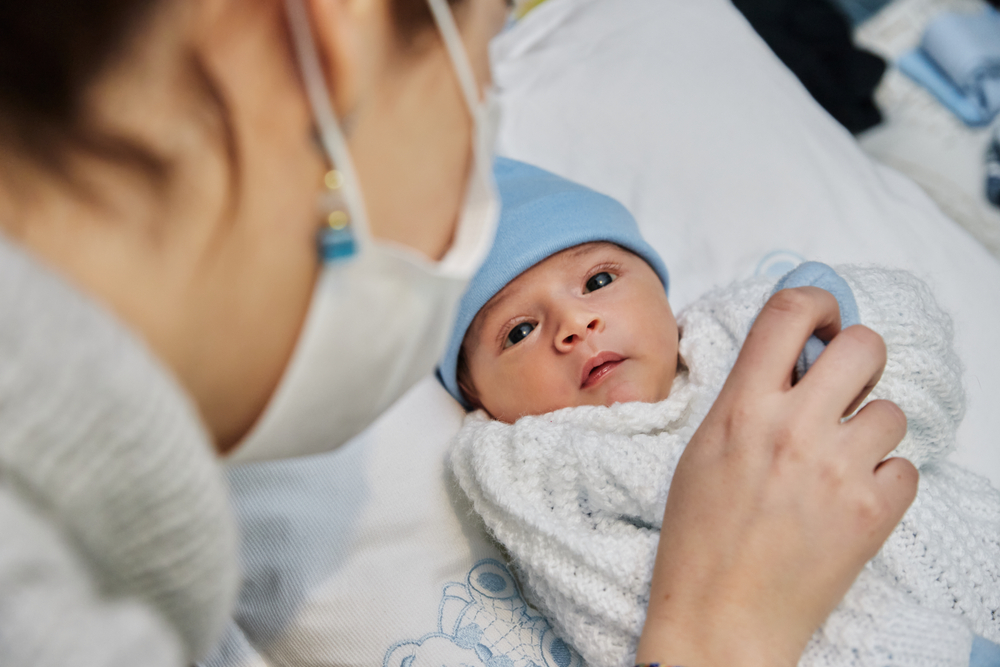 National Day of COVID-19 Remembrance – While a National Day of COVID-19 Remembrance was held on Oct. 4, 2020, it may not have caught your attention. Later this year, when the pandemic is more under control, watch for new calls to remember those who have perished as a result of the virus.
Action: Nearly all Americans will be touched in one way or another by COVID-19. Consider how your organization will honor those who died or continue to suffer longer-term health consequences as a result of the deadly virus. Because of the pandemic, Americans have not been able to properly mourn.
Food Insecure Americans – An estimated 50+ million Americans will be food insecure as the COVID-19 pandemic continues, according to a National Geographic report (Nov. 24, 2020). In addition, according to the Mortgage Bankers Association, an estimated 6 million American households missed their September mortgage or rent payments (latest available stats). As uncertainty continues regarding more direct aid (for example, $2,000 direct payments to Americans), the photos and videos tell a grim picture of people waiting to get food from overburdened food shelves. Until more Americans are vaccinated, mass unemployment will continue, leaving millions in need of food and shelter.
Action: Re-consider your organization's charitable contributions. Consider mobilizing employees or your community to donate food to food shelves as well as to local schools, which often have food programs for kids.
Mental Health Issues/Burn Out – According to a recent Stress in America 2020 survey (Oct. 20, 2020), the American Psychological Association (APA) said COVID-19, the economy, racism, and the presidential election caused high levels of stress among Americans, and the impacts will be felt in the months and years ahead. In a separate survey, FlexJobs and Mental Health America found that 75% of people have experienced burnout at work, with 40% saying they've felt it during the pandemic specifically. "This compounding stress will have serious health and social consequences if we don't act now to reduce it," said Arthur C. Evans Jr., PhD, APA's chief executive officer.
Action: Internal communicators should work with leaders to craft relevant messages that empathize with employees who are feeling stress. In addition, work with HR to promote services and options to help employees reduce their stress.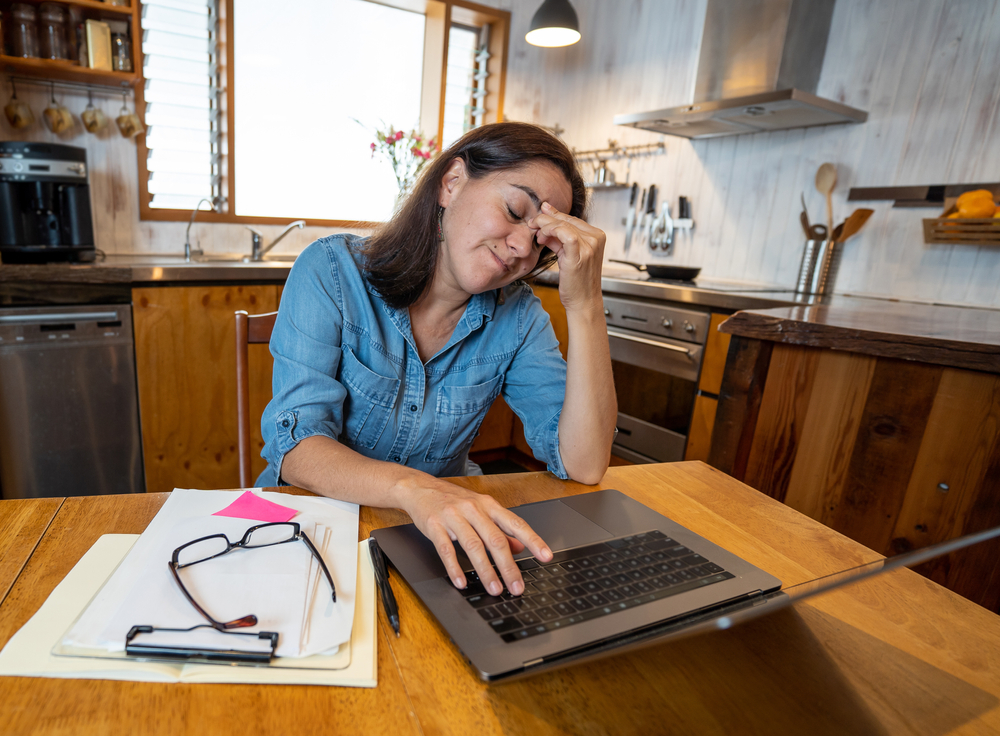 Fewer Journalists – For many public relations professionals, media relations is still the bread and butter of the business. However, if you've been feeling that there are fewer reporters to pitch, your perceptions are not that far off. A July 21, 2020 report by Axios predicted that more than 11,000 journalists would their jobs in 2020. These layoffs are part of a long-term trend — according to Poynter (Oct. 28, 2020), there are literally 1,800 fewer U.S. newspapers than in 2004, reducing local news opportunities for your clients or organization.
Action: Communicators, working with Marketing, HR, and other departments, need to keep investing in owned media, communicating directly to customers and other stakeholders. At the same time, communicators also need to keep building their networks of influencers, who will likely include former journalists who are creating their own media entities (blogs, vlogs, podcasts) and building their own fanbases based on their media niches or expertise.
One more suggestion: The world of PR depends upon free, independent journalism at all levels. Consider subscribing to magazines and newspapers. Consider donating to public media. Consider directing donations to support journalism schools. We need unbiased reporting to keep democracy alive (as well as the marketplace of ideas)!
Business Travel and Work at Office: Never the Same Again – In an interview with Andrew Ross Sorkin at a recent New York Times conference (reported by Business Insider, Nov. 23, 2020), Bill Gates predicted that "over 50 percent of business travel and over 30 percent of days in the office will go away." Citing cost savings, businesses will demand a higher threshold for business travel. A downside to this, noted Gates, is that people are meeting fewer new people as video calls are set up by appointment.
Action: Communicators will need to work with their HR and Marketing counterparts to think through the value of business travel (in particular, to trade shows and conferences) and of time spent in the office with co-workers.
Electric Vehicles and Clean Energy – The reshaping of America's energy system in undeniable, and that's why it's on this list of top 2021 trends to watch. Coal-powered plants are closing or being reconfigured for natural gas. Wind and solar account for growing portions of America's electric generation. Utility-scale battery storage is being implemented. New forms of energy generation such as hydrogen and fusion power are being tested. A Biden administration is likely to reverse, by executive order, many environmentally unfriendly policies, beginning with rejoining the Paris Agreement.
While all of that is exciting, many are watching what is happening with automobiles and trucks, which account for a large portion of the world's carbon emissions. California, along with a growing list of countries, cities and provinces has banned the sale of new combustion engines by 2035. And competition is coming to the world of battery electric cars. No longer is it just Tesla. For model year 2021, major automakers will introduce more than 20 all-electric cars and trucks. Within the next few years, watch for the introduction of all-electric Ford F Series trucks – when that happens, it's game over.
Action: Many organizations are dedicated to reducing their carbon footprint. Now is the time to do a reality check on those goals and re-evaluate the contributions your organization is making to reduce global warming.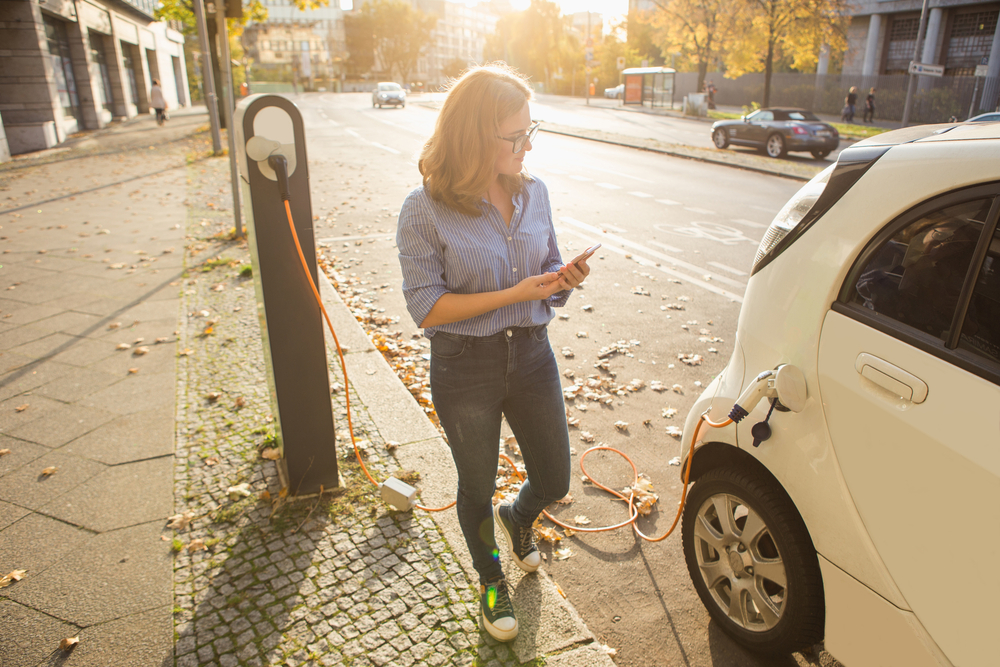 Legal Weed – The recreational use of weed is becoming so accepted that it may not be "cool" anymore. With the additional of four more states whose voters, in the 2020 election opted to legalize it (Arizona, New Jersey, South Dakota, and Montana), 15 states now allow the recreational use of weed, according to Esquire(Nov. 4, 2020) a trend that is likely to continue over the next several election cycles with New York, Florida and Ohio next likely to legalize it.
Action: Internal communicators will need to work with their HR counterparts to communicate an organization's policies regarding recreational marijuana use and its impact on workplace expectations (particularly when many Americans will continue to work at home).
Socially Conscious Consumers – According to a Kanter Monitor report, as reported on June 11, 2020 by Marketing Dive, 68 percent of Americans expect brands to be clear about their values. That number rises even more based on a consumer's identity [for example, by race, sexual identity (LGBTQ) and generation (Millennials, Gen Z)]. As the U.S. government makes the transitions to the Biden-Harris Administration, a number of executive orders, policy decisions, and new laws will force Americans and American businesses to re-evaluate their stands on key issues such as climate change and racial/gender equality.
Action: All organizations should be having internal discussions about where their organization stands on issues involving systemic racism, gender equality, sexual equality, ageism, diversity, climate change, etc. We're now at the point where organizations are being measured not on what they say, but what they do.
Returning to Work — Nearly two-thirds of U.S. workers who have been working remotely during the pandemic would like to continue to do so, according to a Gallup Poll conducted in mid-September 2020. Breaking the 9-5 office paradigm will be difficult for many business leaders, but for many workers, a new paradigm is already here – a hybrid model where they can work from anywhere, but also be able to work from an office when they need to. This doesn't come without consequences; imagine all of the workers whose jobs depend upon people commuting and working from an office – transportation workers, restaurant employees, cleaning and maintenance professionals.
Action: Corporate and internal public relations professionals need to team up with HR to rethink an organization's policies toward the workplace. If the organization strongly believes that all employees should be in the office, you'll need to consider communications to re-sell employees on the benefits of working face-to-face in a central location.
Gender Equity – When the new school year started last fall, four times more women than men dropped out of the workforce as the Covid-19 pandemic raged on. According to McKinsey & Co.'s annual "Women in the Workplace" study, published in September, one in four women are considering reducing work hours, moving to part-time roles, switching to less demanding jobs, taking leaves of absence from work, or stepping away from the workforce altogether. Like the nation's racism problem, COVID-19 has laid bare the persistent inequality between men and women in the workforce (as well as who is shouldering the work at home – caring for kids and keeping them engaged in distance learning).
Action: Corporate communicators need to lead on gender equity and racism in the workplace. Work with other department heads to conduct an audit of where your organization is today, and where it needs to go, to meet the needs of employees who are women and people of color.
It's Always Been About a Conversation – Marketing and sales have always been about conversations. It's just that now, with sales automation and online marketing, we're able to create real-time feedback loops that help an organization move a customer through the sales funnel faster. A relevant example of this is when you're on a brand's website reading about a product or watching a video, and a box pops up offering a live chat (or even a phone call) with a representative of the company to answer your questions.
Action: In a pandemic, conversations have never been more important between a brand and its customers. In developing content (blogs, social posts, white papers, articles, videos, podcasts, etc.), consider how your content should further the conversation between and brand and the customer, and at what point you may want to conduct a live engagement event.
New Shopping Reality – Even before COVID-19, shopping was changing dramatically. When the pandemic hit and persisted, those dynamics accelerated. A number of iconic brands (J.C. Penney, Brooks Brothers, Chuck E. Cheese, Pier 1), already fighting the likes of Amazon, Walmart, Target and Costco, declared bankruptcy. At the same time, new shopping experiences are emerging – for example, having meals delivered to your door, subscribing to apps to help you get healthy (instead of going to the gym), and having cars delivered to your home for test drives. The future will involve more online shopping, more outside pick-up, more take-out, and more local delivery as consumers decide that there are better ways of spending their time.
Action: Traditional ways of selling are changing dramatically. Communicators should work closely with Marketing and Sales to explore new ways of delivering products and services right to a customer's door.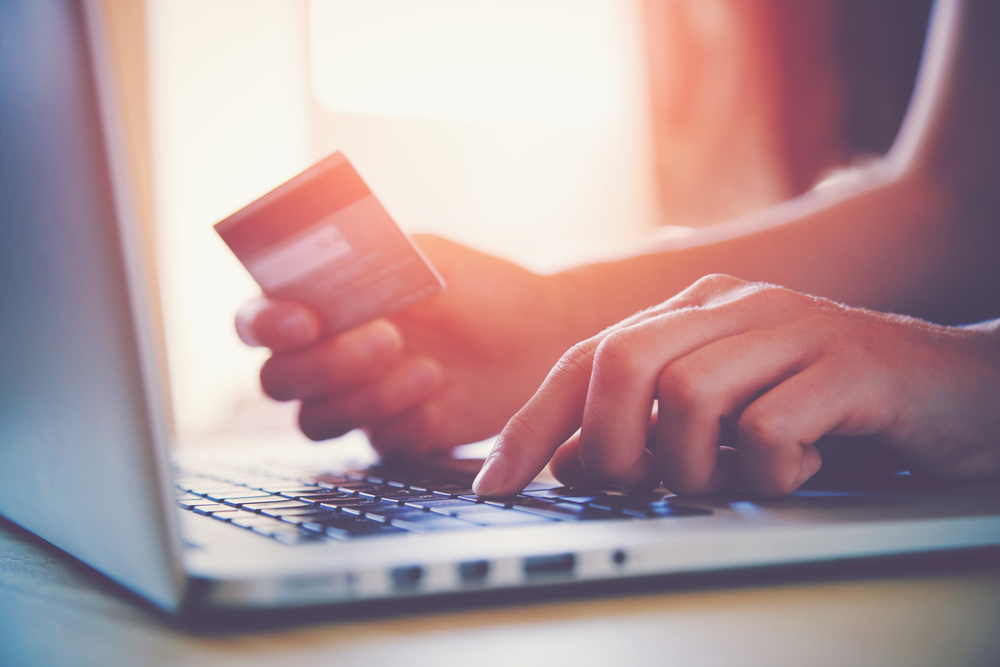 The Bottom Line — Scanning the news and watching trends is critical to seeing around corners and anticipating future events and what their impact may be on your organization or your career. As public relations (PR) professionals, these are the times where our expertise is needed more than ever. It's in times like these that we shine, as we help organizational leaders effectively communicate visions of preferred futures as they wrestle with present-day challenges.
Stephen Dupont, APR, is vice president of public relations and branded content with the Minneapolis creative firm Pocket Hercules (pockethercules.com). Dupont writes and speaks frequently about futures mindset and foresight. To learn more about Dupont, visit his blog, stephendupont.co.