How to Discover Your Purpose (or, What Should I Do with the Rest of My Life?)
By Stephen Dupont, vice president, Pocket Hercules
Have you ever found yourself wondering out loud?
"What am I supposed to do with the rest of my life?"
Or, muttering: "Am I really cut out to be a…(profession)?
Or, asking a co-worker or your significant other: "Am I really making a difference in the world?"
Raising and examining these questions is an important part of the process of living a life of intention. Aligning your life and the many roles you play (child, spouse, parent, caregiver, co-worker, business owner, community leader, neighbor, etc.) with a definitive purpose can enhance the quality of your life, provide direction for your work, and bring greater satisfaction with how you spend the limited amount of precious time you have on this planet.
I recently read composer Philip Glass' memoir, "Words Without Music." In it, he describes how he came to the realization as a college student at the University of Chicago that he wanted to become a composer (at the age of 19), and how he worked relentlessly, to achieve that dream. Commercial success eluded him for nearly 20 years, during which, he composed during the day, and drove cabs at night, while raising a family.
Maybe you know someone like this, such as the friend who always knew that he or she wanted to be a teacher or a lawyer, or the co-worker who changed careers midstream to follow a deeply held passion.
For those of us who may lack that clarity, the answer lies in an examination of who we are, what we stand for, and what we're called to do.
So, how can you begin to examine your life's work to determine if you're living a life of purpose?
Often, it's not until we find ourselves facing a real scare in our lives – for example, being laid off, a medical emergency or a diagnosis of long-term illness, divorce, or a family crisis (a child's behavior problems, caregiving to a elderly parent) – that we face the very essence of who we are and what really matters in our lives.
Decisions, whether made proactively or during a crisis, reveal the clues and patterns that can lead us to our true selves, says Richard "Dick" Howard, principal of R J Howard & Associates, a Minneapolis-based fundraising and executive coaching firm.
In his executive coaching, Howard recommends that a person create a timeline of life events. These may include relationships, names of people who've influenced you, where you've lived, happy accidents (for example, ran first marathon), and sad or tragic moments (death of a parent, unexpected loss of job, car accident).
"So often, we get hung up in laying the bricks each and every day," says Howard. "What we're looking for is not the cathedral that each of us is trying to build, but why you're making the choices that you do. In other words, what is the bigger 'something' in your life that is guiding all of your decisions?"
After you've created your lifeline, Howard says, it's important to look for that which resonates. Ask these questions:
When were you at your happiest?
When did you feel like you were "in the flow"?
Who were you working with that helped you feel as though you were doing something bigger than yourself?
What situations, projects, things, causes, or people caused you to feel great joy?
In his own career, Howard always enjoyed business and felt called to health care. For that reason, he worked as an executive for a major hospital system for more than 30 years. That intersection led him to feel that his purpose is centered on the word "healing." And, as a result, he's dedicated the second half of his career to helping nonprofits reach higher levels of potential – especially those that focus on healing youth through fitness and exercise.
Time to Reflect and Think
In our busy world, one of the greatest gifts you can give yourself is the time to simply think and reflect on your life's work, says Marcy Jackson, who co-founded the Center for Courage and Renewal, based in Seattle, with her husband, Rick Jackson, and writer, speaker and activist Parker Palmer.
"A person needs time to explore the landscape of their life to connect more authentically with who they are and their life's work," says Jackson. "The intent is to gain clarity of purpose – to know who are at work, at home, or wherever you are or may be in your journey."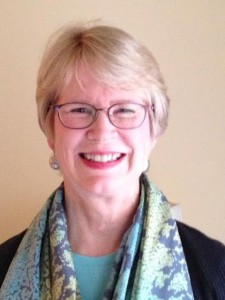 When Jackson describes the process of finding one's purpose, she rejects the concept of "finding." Instead, she says, it's about receiving the gift of one's vocation. The word "vocation" comes from the Latin word vocare, which means, "call." Jackson points to the words of American author and theologian Frederick Buechner as an inflection point in receiving one's vocation:
"The place God calls you to is the place where your deep gladness and the world's deep hunger meet."
 The path to discovering your purpose is not easy. It involves hard work, such as carefully examining your fears (Why are you afraid to leave the company you've worked at for 10 or 20 years?), the things you have longed to accomplish ("I've always wanted to travel to Europe, but I could never find the time."), or moments of personal or professional failure ("I turned a blind eye to unethical practices at the company I worked for."). It's critical to examine the dark side of one's nature because it offers the opportunity to learn and to unpack the baggage that may be keeping a person from moving forward with their life.
However, such self-examination often goes against the cultural leanings of the day, which celebrate happiness, external success, and being busy with an endless list of commitments.
"This is not another item to check off your to-do list," says Jackson. "It is not something you do once and it's decided. Rather, it is a daily practice of deep listening that allows you to connect with your inner teacher, and that process begins with planting the seeds to give yourself the space for reflection and examination."
Jackson warns however, that many people become stuck in the silence they encounter when they make time for deep listening. Many expect a voice to shout out: "Your life purpose is this!" Some do realize right away what their purpose is in life. But for many others, it takes time to cut through the emotional and philosophical clutter that we've built up over the course of our lives.
"It's very rare for your life's purpose to announce itself with a big neon sign," says Jackson. "Instead, it takes practice to pierce through the roar of life to arrive at the sound of the genuine and authentic."
As with Dick Howard's observations, Jackson says that as we listen more deeply and examine our past decisions, questions will emerge about who we are, what our nature is, and what makes us feel alive. These questions are vital to getting at the truth behind the nature of our relationship with our loved ones, family members, friends, co-workers, our community, the universe, and ultimately, with ourselves.
Moving Toward Purpose
How can you begin to examine your life's work to determine if you're living a life of purpose? Here are some practical steps to consider:
Interviews – You may need input to better understand yourself. The most straightforward approach is to interview people who have known you over the course of your life to gather insights and perceptions about who you are. Invite these people out for a cup of coffee, bring a notepad, and come prepared with a list of questions that will help you better understand why you do what you do, and what your potential is. After you've gathered input from several people, look for both the answers that are common among all of your interviews (e.g., "You're a good listener.") and those outlier responses, such as: "I always thought you had a gift for healing."
Go on retreat – Sometimes we need to shock the system to begin the process of engagement. A good way to do that is to give yourself the gift of a facilitated retreat where you can spend time, with the guidance of someone such as Marcy Jackson, to examine questions about your life's work.
Step forward. Saint Paul artist Carolyn Swiszcz advises making small changes. "You may not be able to quit your day job to start a career in another field that you think is a better match with your life's purpose, but maybe you could take some small steps, such as attending a seminar, taking a class, finding others online who made the transition, or doing an informational coffee with someone in that field." Making small changes, a little bit at a time, can help you start to realize the untapped potential that lies inside of you, and is waiting to be expressed.
Read a Book – There are many books about the topic of living a life of purpose. Here are some of the best: Let Your Life Speak: Listening for the Voice of Vocation by Parker J. Palmer, If You Meet the Buddha on the Road, Kill Him! by Sheldon B. Kopp, Man's Search for Meaning by Viktor Frankl, and The Power of Purpose by Richard Leider.
Create a lifeline — On a piece of paper, draw out a lifeline, from the time you were born to the age you think you will die. List all of the major events in your life – jobs, relationships, major trips, accidents, deaths of loved ones, birth of loved ones, etc. Do you notice any patterns in relationships, people who've influenced you, where you've lived, or work-related events?
Build a mentorship team – If you don't have a mentor, regardless of how old or experienced you are, it wouldn't hurt to seek the counsel of one or more people who can offer observations and guidance about your life choices. If you've spent time in the business world, Dick Howard says consider creating your own personal board of directors to provide you the guidance.
Leverage tools – A number of tools can offer insight about your life's work, such as the Myers-Briggs test, Strengths Finders, and the Enneagram. These tools can shed light on what you're doing today and what you should be doing [in the future?].
Write your manifesto – In 500 words or less, write a statement about what you stand for – your mission in life, your values, and what you want to achieve in your lifetime. Harvard Business School professor and former Medtronic CEO Bill George, author of True North, recently shared in a video on Facebook that it's important in writing such a statement to be specific. For example, if you write: "I want to change the world," that's not specific enough to move you toward a decisive direction.
As humans, we have a deep-seated longing to feel that our lives matter. For those of us who have experienced death, through the loss of a loved one, a friend or a co-worker, we come to this question: "Knowing what you know now, do you have any regrets about how you lived your life?" Taking the time now to examine your life and to make choices that will put you on a path of purpose is the best answer to that specific question. When you know through the energy you feel surging throughout your body, mind and soul – that what you're doing with your life really matters, and that you've been intentional in your choices – then you know that you're on your path to purpose.
Stephen Dupont, APR, is VP of Public Relations and Branded Content for Pocket Hercules (www.pockethercules.com), a brand marketing firm based in Minneapolis. Contact Stephen Dupont at www.linkedin.com/in/stephendupont or visit stephendupont.co.
 ©2016 Stephen Dupont