Smarter Content Generates Bigger Results
By Stephen Dupont, vice president, Pocket Hercules
My co-worker Jack, along with his wife, Tina, spent hours upon hours researching mattresses to replace their current mattress, which was more than 15 years old.
I asked Jack, "How many websites did you visit before you went to your local mattress retailer?"
"Oh, at least 25," he said.
This is the new reality of today's shopping experience. Whether you're shopping for a new mattress or a software solution for your business, many, if not most, people will conduct a thorough online search for information before making direct contact with a retailer, service provider or manufacturer.
This new dynamic is best summed up by a boat retailer I spoke with recently, who said: "My sales people don't really sell anymore. They're order takers. By the time a customer walks through our doors, they know exactly what they want [because they've been rel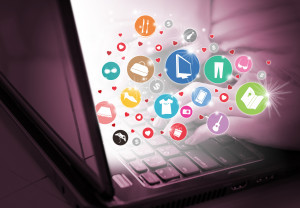 entlessly searching online]. They just point at a boat and say, 'I want that one in red.'"
Because consumers are narrowing their choices before your organization even has an opportunity to offer a handshake, your content must work hard at making a first impression.
It must be informative, credible and offer solutions.
And, it needs to be shareable, so that those who are in the position of helping a person find a solution to a problem or need – such as buying a bicycle, investing in a stock, deciding between two job offers, or choosing a school for their kids – can readily share that content.
So what's the secret to creating smarter content?
As Google has made clear through the use of specific algorithms to differentiate content based on its relevance, the answer is not about creating more content. The answer is creating higher quality content that delivers the most relevant information to a user based on his her search. What I call smart content. Here are some tips for creating smarter content:
Interview customers. One of the most rewarding steps you can take to make your content as relevant as possible in attracting new customers is to spend quality, face-to-face time talking with current customers. Observe firsthand how your organization's customers are using your product or service. Listen closely for the words and phrases they use in communicating the brand experience. Ask customers what keeps them up at night, as well as what motivates them. And don't forget to ask them about trends and changes they foresee.
Insights like these will give your content the depth and context needed to make it feel authentic, and help you obtain a better understanding of the type of customer with whom you need to communicate.
Look right under your nose. Every organization produces data. Sales data. Customer satisfaction data. User data. Employee satisfaction data. For example, an online car sales website, with whom I've consulted, knows which models and which colors are the most popular among used car buyers, and which will be the last to sell. That's data that can be turned into an interesting piece of content to inform and educate car buyers and sellers.
Keyword search terms signals intent to buy. When someone types in words and phrases into Google, Bing or Yahoo, they are signaling their intent to buy a product or service to fulfill a specific need or want. Build your content — in particular, your headlines — around search terms and phrases. Study what other organizations offer in terms of content and seek to offer higher quality content that helps potential customers get better answers to their questions faster. Google Adwords Keyword Planner is a great tool to research keywords and phrases that every content developer should use.
Solve problems. What are some of the most popular pieces of content on the Internet? According to BuzzSumo, they're how-to articles, or articles offering top 10 lists, such as the "top 10 cities in which to retire," or the "top 10 best cities for Millennials to live." These specialized pieces of content do one thing really well – delivering information that someone needs to solve a problem, quickly, in an easy-to-access format.
Tap into an emerging trend. When our firm created a video for our private label Lakemaid Beer, showing a beer delivery via drone to ice fishermen (Google "Lakemaid Beer drone"), we targeted Lakemaid's hardcore fans: fishermen in the Upper Midwest. In creating a video to show the delivery, we tapped into an emerging national trend: the growing and controversial use of drones for commercial applications. It was a powerful combination that led to editorial coverage by leading national news media, including NBC's Today Show, and many other broadcast news programs.
Add a byline. Content is social currency. People like to earn pats on the back from their friends for sharing great, trustworthy content. Adding a person's name and bio to a piece of content increases its credibility because its perceived to have been written by a real person expressing his or her views or sharing their knowledge. People are more likely to share content that they deem trustworthy.
Offer a range of content. According to a BuzzSumo analysis of 100 million articles, the longer the article, the more likely it is to get shared. The problem is that most organizations don't want to spend the time creating long-form content. The answer is to create a range of content, based on different lengths, from snackable short videos to multi-page white papers, which allow customers to choose what's right for them, based on their time demands.
Let the science do the talking. For a marketing campaign our firm created for a leading dental insurance firm, we identified several credible scientific studies that spoke to the powerful impact of sharing a smile with another person. We made this research the basis of a social media campaign that encouraged people to share their smiles with another. As part of the campaign, we developed 30- and 60-second sponsored content spots, aired on TV news web sites, featuring a leading dentist delivering oral health tips based on this scientific research. The click-thru for this type of content was three to six times higher than traditional banner ads.
Seek outside experts. If you want to build thought leadership for a person within your organization, but he or she is not well known, surround your expert with commentary and insight from experts outside your organization. For a white paper, interview at least two other experts, whose insights and knowledge will complement the message being conveyed by your internal expert.
Consumer and B2B polling. Hire a national polling firm to conduct research on a specific question or series of questions that may be of interest to your target audience. National consumer omnibus surveys can generate more than 2,000+ responses (a minimum of 500 is essential for credibility) at a very affordable rate. For specific B2B audiences, contact one of the leading trade magazines within your industry and ask about conducting a reader survey about a specific issue or trend.
Here's the bottom line: If you want your content to stand out in a Google search, don't concentrate on quantity. Instead, focus on quality. Make your organization's content stand out for its originality, relevance, ease-of-access and accuracy. Rather than churning out content for the sake of filling up websites and social media pages, organizations that add depth and authenticity to their content will succeed in today's dynamic shopping environment.
Stephen Dupont, APR, is vice president of public relations and branded content for Pocket Hercules (pockethercules.com), a hybrid brand marketing firm based in Minneapolis. Contact Stephen at: www.linkedin.com/in/stephendupont or visit his blog at stephendupont.co.
Note: A version of this article appears in the June 2015 issue of Public Relations Tactics