What Recruiters Look for in Job Candidates
 By Stephen Dupont, APR, vice president, Pocket Hercules
 Have you ever wondered what recruiters think about you and your LinkedIn profile?
Or, why does one of your friends always seem to get calls from recruiters but you never do?
If you've ever asked yourself these questions, the answers may lie with your online presence – what impressions do you make with your Linkedin profile, your tweets, and your Facebook posts. This is the view of leading executive search consultants and corporate recruiters from throughout the United States.
Recruiters, like consumers, follow an online journey to build a potential pool of candidates. They then select from that pool to present candidates to their client (a potential employer). Unbeknownst to you, you may be part of that journey as recruiters learn about you through a reference from someone in their network, or through a keyword search on LinkedIn.
The ones who stand out
How do you transform a glance at your LinkedIn profile into a call that may eventually lead to your dream job?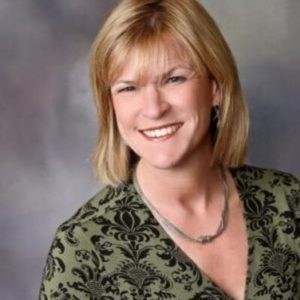 "The average executive recruiter spends no more than six seconds looking at a potential candidate's LinkedIn profile," says Gail Palubiak, owner of Business Intelligence Recruiting Group in Denver, Colo. "That's why you need your LinkedIn profile to stand out the moment a recruiter lays their eyes on it. What do we want to see? Results, numbers, outcomes, and how you're having an impact."
While the job market is healthy for a number of different industries and roles (marketing, communications, data, etc.), employers are still looking for people who stand out as problem solvers.
With more than 20 years experience, Jeff Jochum, who recruits passive candidates for Randstand Sourceright, says that he and most recruiters are attracted to high energy, self-directed people.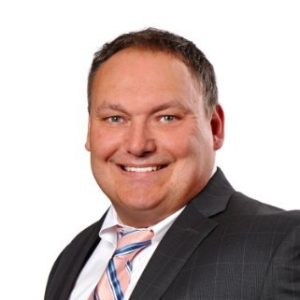 "In recruiting for technology companies, hiring managers are seeking people who have an entrepreneur mindset," says Jochum. "Because corporations are running leaner, they seek people who are self-directed. Another change that we've seen over the past several years is the demand for candidates who have experience in the consulting field with client-facing experience. In other words, we're looking for problem solvers."
"Our clients want people who are excited about an opportunity, are willing to work hard, and collaborate with others," says Jennifer Bastian, a senior recruiter with the Moxie Talent Group, based in Minneapolis. "Candidates with a can-do attitude, who are curious about the opportunity and have done their homework tend to stick out. It's easy to spot someone who is just looking for a job but doesn't want to put in the effort."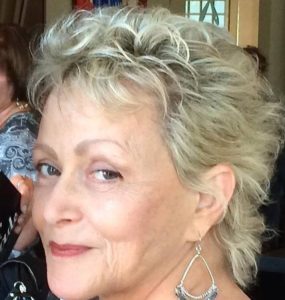 Building an online presence also is critical for another reason, notes Pam Witzig, owner and executive recruiter for the Witzig Group, an executive search firm based in Sarasota, Fla. "Your presence online is a reflection of your ability to keep up with current technology. It's easy to fall behind technology and cultural shifts as one moves up the ranks and is less hands-on.
"If I were to give one piece of advice for the next five, 10 or 15 years, it's this," Witzig adds, "make a point to use new technology as it comes along; be aware of emerging trends at a level to which you can relate, if not apply directly to your current position."
Your deep online footprint
TR Straub, senior vice president with New York-based Heyman Associates, offers another perspective on a person's online presence. Before recommending a candidate to a client, the firm conducts a deep dive on the person's online footprint. "Whenever we present a new candidate," he says, "we assume the hiring manager will immediately Google the person."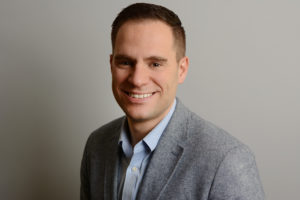 "But more importantly, if you have a leadership position with a company our clients are looking to see how you've handled yourself in the public spotlight. They want to see that you exercise good judgment under pressure," says Straub. "As part of our process in analyzing your fit for an organization, we're looking online to see how others, such as journalists, former employees, and so on, have responded to you as a business leader. Has your performance been praised online, or are there comments about you being evasive or less than trustworthy?"
This leads to a bigger point. Among today's candidates, recruiters are looking for people who not only are problem solvers, leaders, and technology savvy, but are strategic thinkers, too.
"We're looking for people who think about why they're doing what they do, and the bigger impact of their actions on a business," says Straub. "They're tying their decisions to business outcomes. They're flexible. They're able to adapt to change, and they demonstrate an ability to keep learning and growing."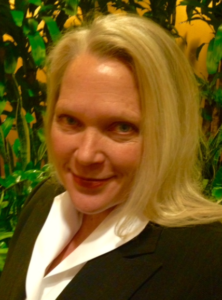 "We want to see people who are intensely curious about their work and their career," adds Liz Drake, talent acquisition director for Thomson Reuters. "They know why they do what they do. And regardless of their age, they're passionate about continuous learning as part of a commitment to their craft. They don't run away from challenges; instead, they embrace change."
The steps to success
Here are six tips on how to increase the odds of attracting the attention of an executive search consultant or a corporate talent acquisition manager:
Rewrite your LinkedIn Introduction Paragraph – Instead of the typical "I have 15 years experience in this industry or that," focus on telling a story of how you've consistently generated results from one position to the next. "I want to see the numbers," says Gail Palubiak.
In addition, adds Thomson Reuters' Liz Drake, "Your story needs to also reflect why you made the career decisions you made. Why did you join a certain company? Why did you choose certain challenges? Don't forget to share how you made a difference in the lives of others."
And one more thing: "Don't talk about yourself in the third person," says Witzig.
Own Your Scorecard – What results can you immediately point to that would convince someone to hire you? Look closely at your current work, and the work you've done for previous employers. What are your bullet points? By how much did you increase sales? Or increase awareness? Or drive traffic to a website? Build a short list of the outcomes that you are most proud of. And, be prepared to back up your claims, says Palubiak. "If you say that you're a master at generating website traffic, make sure you have the proof to demonstrate your point.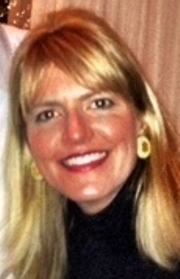 Clean Up Your Online Footprint – Elizabeth Laukka, a Minneapolis-based recruiter who specializes in the marketing and communications industries, recommends taking the effort to delete old social media posts if you're really serious about a new position. "It's important to have a healthy digital footprint," Laukka says, "I've seen a couple candidates lose opportunities because of inappropriate postings (including politically charged postings). I once had an employer not hire a candidate when they found questionable information on this candidate going back a couple years."
Have a Career Plan – Recruiters want to know that you have a strong sense of who you are and what you want. You are thinking about what you're passionate about, and you are looking for the right organization to bring out the best in you. So yes, however elaborate you want to make it, you should have a career plan in place. "Ask yourself, 'What do I want to do in the future?'" says Straub. "Employers want to see candidates who are excited about the next challenge ahead of them."
Follow-Through is Key – In today's fleeting digital age, it's not uncommon to receive a meeting cancellation via email or text 20 minutes prior to the meeting. But if you really want to be considered for a position, that's a red flag in Laukka's book. "People who follow through and make sure each connection and communication is meaningful, that's impressive," says Laukka.
Get Out From Behind the Desk — Whether you're still in the classroom or you're a middle manager, make sure you're getting out from behind your desk and engaging with real people as part of an intentional effort to go beyond what's expected of you. If you're a student, join, or even better, take a leadership role, in your academic program's student organization, become a peer tutor, get an internship, volunteer or look for opportunities to do research, suggests Drake. "If you're set in your career, make time to actively participate in your industry's professional associations and networks to ensure your perspective, knowledge and skills remain current and relevant." Think like an entrepreneur: what innovation could you come up with to increase productivity, lower costs, or disrupt the competition for your organization?
Bastian adds: "Employers want well-rounded individuals who are more than just a specific title and set of skills. Volunteerism offers an opportunity to help set people apart and shows drive, passion and dedication to something more than yourself and your career."
The bottom line: Focus on writing your story. What's your headline? Make it magnetic, both online and in person, to attract the attention of recruiters. Lead with your past strengths and accomplishments while sharing how you're continuously driven to finding new approaches to achieving better results. Stay curious. When your curiosity drives your passion, you become the type of candidate that recruiters want to recruit and employers want to employ. When you choose yourself, stay true to your values, and continue to develop your critical thinking skills, you become a magnet for employers looking for the right person to take on a new opportunity.
Stephen Dupont, APR, is VP of Public Relations and Branded Content for Pocket Hercules (www.pockethercules.com), a brand marketing firm based in Minneapolis. Contact Stephen Dupont at www.linkedin.com/in/stephendupont or visit stephendupont.co.