The Process to Building a Better Brand Experience Starts with Understanding the Pain Points Behind a Customer's Purchasing Journey.
By Stephen Dupont, APR
You're searching online for a nice restaurant to which to take your fiancee and fiancee's parents for a very important meal. Many anxious thoughts race through your mind that, when all combined, can be summed up as: "Don't mess this up!"
Or, you're planning the family vacation – let's say a Colorado ski trip. You're excited to go, but sorting for hours through all of the options and comparing prices – airlines, car rental, hotel, lift tickets, restaurants – your brain goes numb, and in the process, you might become very grumpy.
Recognize yourself in either of those situations? Do you recall feeling anxiousness or frustration, and feeling like you just wanted to reach a decision so you could feel some sort of relief? Or, do you recall feeling the emotional, financial or physical pain associated with an event such as a divorce, a job loss, or an injury?
According to Google, 3.5 billion searches are conducted each day on its platform – 40,000 search inquiries every minute. I would venture to say, that whether you're searching for an answer to finish up some homework, you're looking for side hustle secrets to make extra money, or you want to know how to treat a hangnail, many searches, even those that start out with a pleasant goal in mind, such as taking a trip to Disney World with the family, are related to a pain point.
For marketers and communicators, pain points are the gateway to introducing a customer to your company's unique brand promise and experience. And for those organizations that practice building personas (or profiles of highly qualified customers), pain points are an essential element to crafting brand messages.
Pain points aren't just important to marketing products and services.
Helping solve a person's pain points also can be applied to seeking donations to support a good cause, or voting for or against a political candidate or referendum.
For example, professional fundraisers may appeal to a wealthy donor's sense of leaving a legacy. Behind that legacy might be pain points such as the grief of having lost a child or spouse to a disease such as cancer, feeling indebted to an institution for all it had given to an individual, or the fear of death and desire to be immortalized by having a structure named after them.
For the most part, consumer pain points can be boiled down to basically five categories:
Money (make more money, pay down debts, arguments with spouse)
Health/Aging (weight gain, loss of muscle strength, balding, ED, fear of death)
Relationships (not meeting the right someone, divorce)
Work (career advancement, layoff, retirement)
Existential/Spiritual (feeling a sense of purpose or calling)
From a business-to-business perspective, pain points typically revolve around:
Attracting and retaining customers and employees
Attracting capital for future investment or to pay down debt
Cutting costs/increasing profits
Increasing productivity
Reducing waste
Enhancing reputation
Increasing market share
The key for you the marketer or communicator is to understand exactly what a customer's pain points are and how motivated a customer is to solving their problem. Then, positioning your brand as the most trusted, reliable and proven solution to remedy the customer's pain.
Customer Acupuncture
So how can you pinpoint a customer's pain points?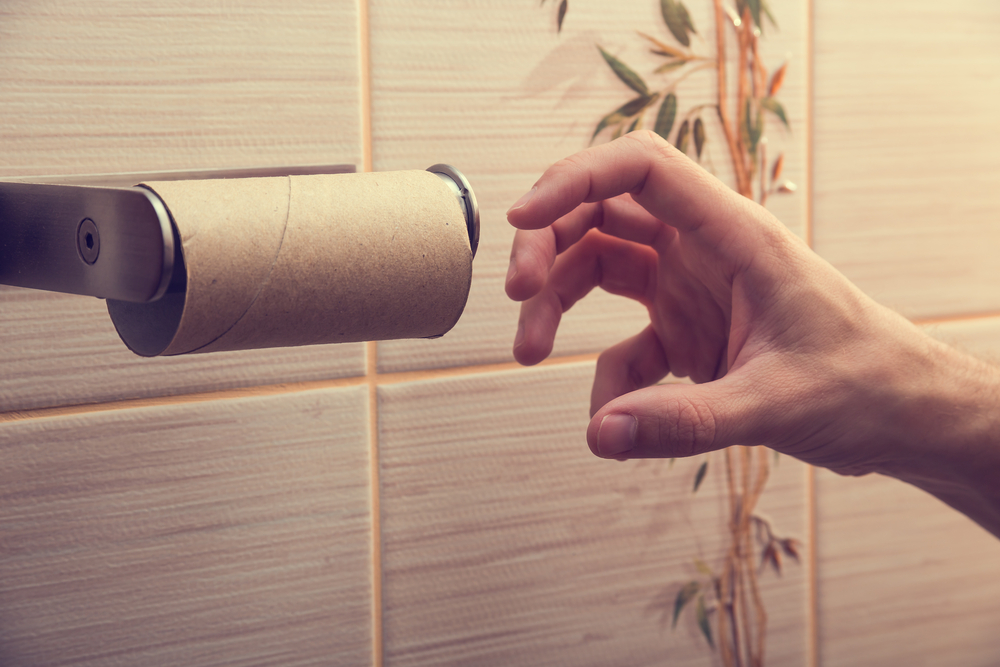 If a customer enters a store to rent a truck to move some furniture from one home to another, the pain point isn't the moving of the furniture, although that in of itself can be frustrating. Instead, the pain point is what is necessitating the move. For example:
A death in the family,
A couple splitting up,
Parents moving an adult child into an apartment for the first time,
The sale of a home, or
A job transfer that requires a move from one city to another.
Each one of these situations comes with it's own spectrum of emotions. Some people will be happy, others will be angry, and still others may be sad or grieving. Some people may feel a range of emotions. The amount of pain they feel and their desire to feel relief from that pain is connected to these emotions and can be accelerated by how easy – or frustrating – their experience with your brand is.
The marketer, communicator and sales associate need to understand why a customer needs a truck and then, develop a solution that not only solves the problem, but addresses the emotions that a customer may be experiencing.
This entire experience – from searching online for information, to visiting an organization's website, to seeking references from trusted sources or consulting reviews, to entering a retail location or placing an order online — is broadly defined as the "brand experience."
To create a connection that lasts beyond the first brand experience, marketers and communicators must speak and act in such as way that the customer feels understood. This is why it's so important for marketers, communicators and salespeople to understand the context of a customer's pain, and speak authentically to it by using language and visual references that a customer uses on an everyday basis.
This is the first step toward gaining the trust of a customer, and ultimately, to obtain a sale, donation or vote.
Looking for Pain
So, where can you look to discover a customer's pain points or to better understand the depth of pain points that you are already aware of?
Below is a list of sources to consider. In terms of process, I suggest:
1. Observe first through existing channels or sources, and then,
2.) Ask more questions to gain a better understanding based on what you've observed.
For example, if your organization chooses to conduct a customer group, wouldn't it be more efficacious to listen first to calls coming into your company's customer service hotline to frame up potential questions for the focus group?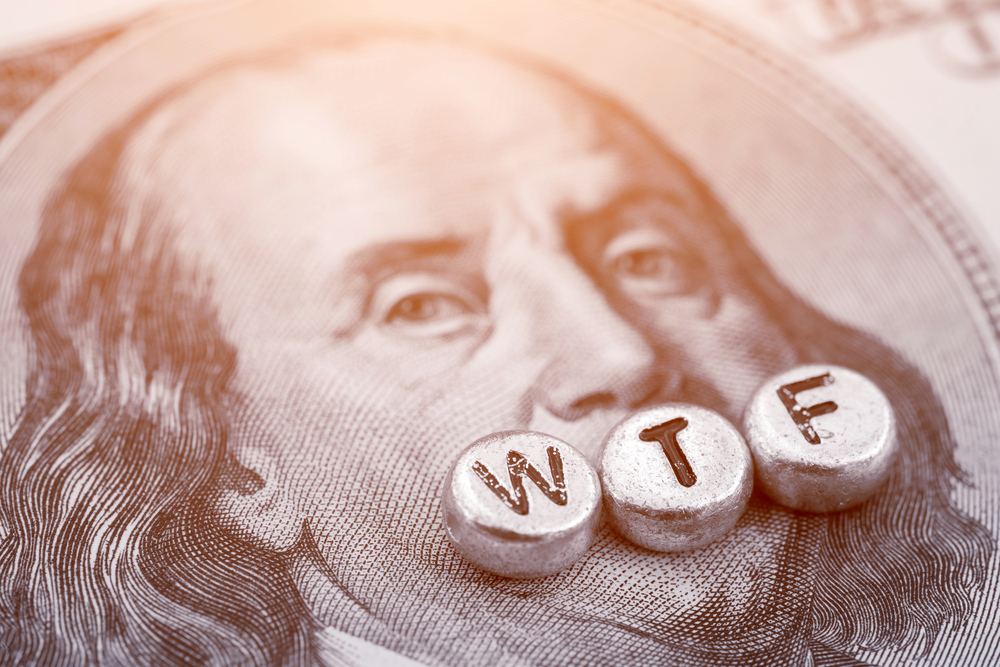 By observing and asking, you can take the guesswork out of understanding a customer's pain and instead, develop an early-warning system. Such a system is designed to document pain points to provide decision makers the information needed to make better decisions about product innovation, branding messages, and marketing spend.
Keep this in mind: In most cases, customers and potential customers are already telling you what their pain points are. You just have to decide whether you want to listen. With the internet and social media, for the most part, it's all there, just waiting to be mined by the curious marketer or communicator.
1. Customer Service Calls and Emails: The first question that all brands need to ask themselves is: "Are wethe pain point?" How would you know? Take a day to listen to customers calling your customer service 800 number, monitor a live chat between a customer and your company's call center, or review emails coming into your company via its website. What is that experience like?  Do your customer service people really listen? Do they put customers on hold? Do they provide accurate information?  
Listening to real customers helps build empathy throughout your marketing communications organization and offers a checklist of action steps that you can take to improve your product or service. Keep in mind, for every customer who contacts your company, there may be a dozen who don't bother but, instead, vent their pain in public through an online forum, or worse yet, simply give up on your brand and contact your competition.
2. Survey Your Sales Organization: Consult with your sales team or organization to learn what they've been hearing firsthand from current and prospective customers. Consider surveying them first – to obtain written input about customer pain points – and then host small group discussions at an event, such as a national sales meeting with a third-party moderator. 
3. Online Forums: Many people seek out online forums to get detailed information about a specific interest, hobby or passion. For example, if you enjoy walleye fishing, there's an online forum called Walleye Central where anglers share information about fishing techniques, lures, boats, locations, trips, etc. It's not uncommon to find members asking each other for their opinions on different products, or to seek out information from other members about how to fix a problem with a product or service.
4. Social Media Groups: Similar to online forums, you also can join groups on LinkedIn, Facebook, Instagram and Twitter, where members share information about an industry or a specific interest. Other online sources where groups of people converge around specific topics or passions include Quora and Reddit.
5. Google Search: Google Search phrases are an indicator about what's on the minds of customers. Type in a phrase such as "problem with bed mattress" in the Google Search bar. After your search citations appear, scroll down to the very bottom of the page to Related Searches. For this particular search, the following phrases resulted:
These phrases are based on searches that other people have made on Google, offering clues about other potential pain points.
6. Google Trends: If you'd like to find out what the world is searching for through Google, go to Google Trends and type in different pain point phrases. You can do a comparison of your first phrase to other pain point phrases. For example, if you handle marketing or communications for a financial services company, you might want to test phrases such as: money problems, job loss, health insurance.
7. Customer Interviews: To understand customer pain points firsthand, pick up the phone and engage in a live conversation with a group of customers or stakeholders (employees, vendors, investors, etc.). Of course, don't call "blind." Design a survey that digs into the pain points that current, potential or former customers are trying to solve by buying your product or competitive products or services. Better yet, hire a firm to do these types of interviews. Some customers will hold back in talking directly with a representative of the company but often are less reluctant to speak with someone outside of the company.
8. Focus Groups: Focus groups can be helpful in allowing you not only to hear but see customers talk about pain points. However, focus groups can be expensive, and one or two people can dominate the conversation during a session, leading to "groupthink." 
9. Online Surveys: Using an Omnibus survey conducted by a national online survey organization such as Harris, Ipsos, or Gallup can allow companies to gather insights from a broad cross section of the United States. Typically, you'll receive 2,000 or more responses per question, which provides the credibility needed to understand how widespread a particular pain point is being experienced. Another source of online surveys is LinkedIn. 
10. Magazine/Website and Association Surveys: Often times, media organizations as well as member associations will conduct periodic surveys of their readers or members to learn more about their concerns to plan editorial and programs. These survey results often address concerns or issues that your organization can use to better understand customer pain points.
11. Online Product Reviews: Look for customer reviews about leading products or services within a category. In their reviews, customers often share how a particular product or service either did or did not solve a pain point. Reviews offer an opportunity to scout a competitive product.
12. Mystery Shopping: You can either send some people from your company to do this, or hire an outside service. Go to retailers that sell your product or service and find out how you're treated, just like any other customer. Mystery shopping allows you to test perceived pain points to see how sales associates engage a customer and attempt to solve the pain point.
13. Social Media Ads: If you already have a good idea about what a customer's potential pain points are, test them out with social media ads or Google Adwords to find out which pain points resonate more with you audience than others. This will help prioritize future messaging and media spending.
14. Sweepstakes: Conduct a sweepstakes where you invite potential customers to write a short essay or share a photo or video that can give you insight about their pain points. In exchange, you enter these customers into a drawing for a prize. For example, for a hand cream company, we conducted an online contest in search for America's hardest working hands and feet. We received more than 1,000 essays. More importantly, the contest helped broaden our vision as to exactly who uses hand creams. We expected responses from nurses and construction workers. We were shocked to receive entries from morticians, ranchers, butchers, horse trainers, and more than 60 other occupations.
The Bottom Line on Pain Points
The brand experience is a journey.
Often it begins with a life change – graduation from college, a first job, a new job, a new relationship, marriage, divorce, birth of a new child, the purchase of a new home, or a death in the family.
In other cases, the journey begins with the desire to learn something new or try a new activity – downhill skiing, cycling, fishing, hunting, knitting or golfing – or the desire to get involved, such as raising money for your kid's school or volunteering to elect a political candidate.
Wherever the journey starts, there may be pain involved. Even when there may be joy, such as a wedding or planning a trip of a lifetime, unforeseen factors can cause pain.
What separates great brands from good brands is their understanding of pain in emotional terms, and their ability to create a brand experience in which the customer feels not only listened to, but understood.
Stephen Dupont, APR, is VP of Public Relations and Branded Content for Pocket Hercules (www.pockethercules.com), a creative branding powerhouse based in Minneapolis. Contact Stephen Dupont (@stephendupont) at [email protected].