Jackpot! How Would You Answer The Lottery Question?
Insights about creating a personal brand narrative.
By Stephen Dupont, APR, and Michael Porter, APR, Ph.D.
Note by co-authors: A shorter version of this article was published in the March 2016 issue of Public Relations Tactics.
During the run-up to the $1.6 billion Powerball in January, a record number of people across the country found themselves buying lottery tickets. Many had never purchased a lottery ticket before.
Most knew the odds of winning were a long shot: Approximately 1 in 292 million (Powerball, Jan. 13, 2016). Stephen's wife, Rebekah, a mathematician at Augsburg College, just shook her head when he walked into the house with 10 tickets.
Beyond the ticket purchases, households, workplaces, houses of worship, bars, and community centers across the country confronted a new questions. Americans at all income levels asked themselves and each other: "What would I do if I won the lottery?"
So, what would you do if you won $200 million, $400 million or even $1.6 billion?
 Start a foundation to give your riches away?
Fund start-up businesses?
Pay off all of your debts and those of your immediate family?
Launch that craft brew pub that you've always dreamed of starting?
Buy your parents a new house (after you've bought one for yourself?)
Quit your job and travel the world?
Or, just keep working at your current job?
According to Ohio State University economist and research scientist Jay L. Zagorsky, most lottery winners, and others who obtain large financial windfalls, will exhaust their riches within a few years through lavish spending or poor investments. In his Jan. 12, 2016 article for U.S. News and World Report, "Odds Are $1.5 Billion Powerball Winner Will End Up Bankrupt," Zagorsky notes that bankruptcies for lottery winners are fairly common within three to five years of hitting the jackpot.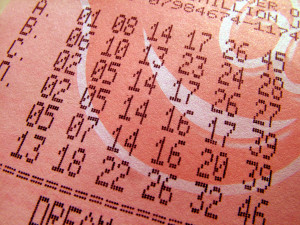 That's right. They'll be no better off than before they had purchased their winning ticket.
For those who do overcome the odds, however, the common denominator is that they have a plan. In other words, before purchasing that winning ticket, winners had planned for what they wanted to do going forward. They had asked themselves tough questions, such as: Who am I?; Where have I been?; and Where am I going?.
Winning the lottery, in theory, should simply require someone to accelerate those plans.
So the real question you and everyone who plays the lottery should ask yourselves is: Why aren't I making life decisions as if I won the lottery already?
That's the Lottery Question.
At the local Starbucks, we asked each other this question. Stephen would like to start a foundation to offer grants to innovative nonprofits and start-ups, and conduct micro-lending to entrepreneurs.
Mike challenged Stephen: "Why couldn't you start micro-lending today? It doesn't take a jackpot amount." (Mike should know – he did his doctoral dissertation on angel investing, an endeavor that passed his "Lottery Test" a few years ago.)
As dedicated life-long learners who love meeting with people and exchanging ideas, we both acknowledged that we would keep working that path – Mike, through his work at the University of Saint Thomas, where he serves as a professor in the school's Master's program in Business Communications; and Stephen, through his blog and work as a public relations and content marketing consultant.
So what would change if we hit the big one? We would likely keep doing many of the things we currently love and are known for doing. Much of our activity, we decided, aligns with our senses of self, and the "personal brands" that we maintain.
How to Answer YOUR Lottery Question
Over the past several years, much has been written about personal brands. Like popular consumer brands such as McDonald's, Coca-Cola, or Apple, many people have come to think of themselves, their career choices, and their personal reputations in the context of brands, and actively apply professional branding strategies and tactics to themselves.
While the concept of personal brands has only entered our vernacular over the past several years, keep in mind, says Minneapolis marketing consultant Dan Wallace, that personal brands are nothing new. Ford, Disney, Calvin Klein, Barnes & Noble and many other brands are named after their founders. They're the original "personal brands."
If you're certain about your personal brand, then it may be easier to realize your dreams – lottery jackpot or no. Whatever you're dreaming of doing, or why, you've already begun to work on a personal brand. The question is, have you been doing that strategically, or not?
Many people have not invested the time to consciously identify and nurture a strategically designed personal brand. If actually faced with a windfall, they would likely become stuck in answering the Lottery Question. Or they may answer glibly, "Well I'll retire and live a life of leisure," when in fact deep down that would bore them quite literally to death – because it would not be true to who they really are.
Reaching an understanding of your personal brand takes a lot of hard work. Advertising and branding firms don't come up with brands out of thin air. Nor should you, in thinking about a brand so personal.
At Pocket Hercules, the advertising/PR/digital firm for which Stephen works, the firm advocates that brands be built on the following equation:
 Brand Character + Brand Emotion = Brand Promise
The character is composed of the mission, vision and values that the brand has been designed to express. The emotion is the attitude, expressed as the look, tone, feel and voice.
When combined, the Brand Promise emerges – the value-added experience that the consumer can come to trust every time he or she invests in the brand.
To reach this point for a personal brand, you're going to need to ask some fundamental questions about who you are, what you stand for, and what you want to be. Questions such as:
What makes me feel strong?
What work brings me joy?
What type of work do I do that others really appreciate?
What do I enjoy learning about?
What do I not want to do?
Where can I add value to another person's life?
What challenges am I good at solving?
What do I truly value?
What words do others use to describe me?
When we think about the Lottery Question, people often get stuck on the monetary aspects of the situation. Many say to themselves: "Well, if I won $100 million, I could pay off all of my debts, buy the things I've always wanted, and have money in the bank."
What we fail to realize is that there are many forms of capital.
For a few, respect as a leader within their industry is far more important than money. For others, it may be their personal integrity, or relationships with family. And for some, it may be intellectual curiosity, or a sense of closeness to a higher being. You can't win any of those on a $2 ticket.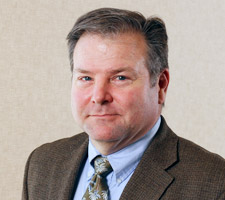 Curiosity: The Driving Force
The way in which individuals answer the Lottery Question reflects a personal outlook for the future, and unique passion for personal growth and learning. (Does that sound a little like "brand character"?)
Would winning the lottery offer the opportunity to do something you've always wanted to do – to take a chance?
Or, are you among those who would continue doing what you're currently doing, avoiding change?
What many don't see is that personal brand is always "on." In fact, you've been developing your personal brand from the moment you entered school. Maybe even earlier.
The factor that needs attention is your curiosity, and conscious decisions about how you want to perceive yourself and how you want to be perceived. Curiosity drives personal growth and expression, and personal branding influences how you are seen and understood.
We're in a digital age in which software automation is driving more productivity than ever before. At the same time, the role of the worker continues to be redefined. Plus, everyone is digitally connected. People will need more than a high I.Q. (or an MBA) to survive in our fast changing society.
As New York Times columnist Thomas Friedman noted in his Jan. 29, 2013 column, "It's P.Q. and C.Q. as Much as I.Q.," that are needed to adapt to this new digital reality. Those destined to succeed "will be those with more P.Q. (passion quotient) and C.Q. (curiosity quotient) to leverage all the new digital tools to not just find a job, but to invent one or reinvent one, and to not just learn but to relearn for a lifetime."
We could add to this E.Q. (Emotional Quotient) for excelling in social situations, and why not B.Q. (Brand Quotient) for knowing and exercising a personal brand strategy.
Sounds like it's time to get Q'd up!
Better Than the Six Months Question
Why should you make the Lottery Question a priority today?
Well, the flipside is the The Six Months Question. As in: You've just been diagnosed with an inoperable disease and you have just six months to live, so what are you going to do with the time you have remaining?
The difference being: You can live with possibility and curiosity, or you can try to avoid living without regret.
Which would you rather choose?
Take time today to think deeply about the Lottery Question. Winning the lottery means you may have the financial capital to never worry about money any more. But it won't guarantee you'll live without regrets.
Stephen Dupont, APR, is VP of Public Relations and Branded Content for Pocket Hercules (www.pockethercules.com), a brand marketing firm based in Minneapolis. Contact Stephen Dupont at www.linkedin.com/in/stephendupont or visit stephendupont.co.
Dr. Mike Porter, APR, is a Program Director and faculty member in the Opus College of Business at the University of St. Thomas, responsible for master's degrees in business communication. Contact Mike at [email protected] or visit his blog MBC Director blog.